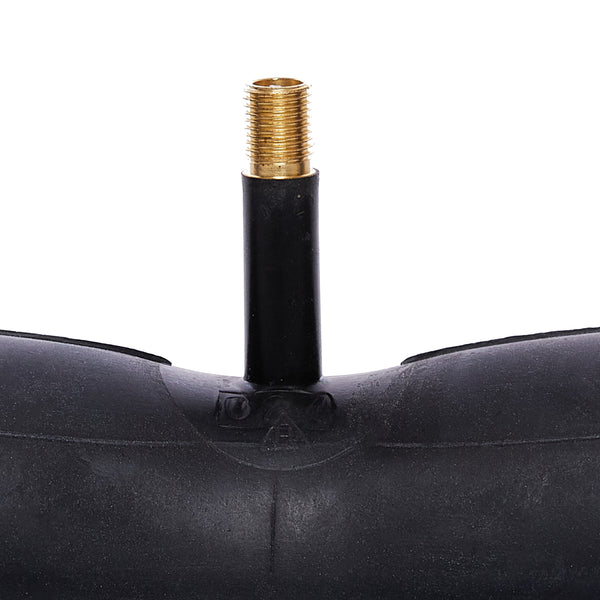 FOR MOUNTAIN AND HYBRID BIKES: Take the elements head on, with ONE 26 inch bike tubes made just for mountain and hybrid bikes. Navigate rugged, overgrown trails, crest snowfallen peaks and cruise sandy beaches with thick, rugged inner tubes that make swift work of bumps and dips. Just remember: If it doesn't feel smooth, it's not a Cycle Factor tube!


THICKER, 1.75/2.3MM INNER TUBES: Get ready for some serious shock-absorbing power with thicker up to 2.3mm tubes that go the distance. Thanks to a beefier construction, Cycle Factor tubes absorb more shock, get less frequent flats and brave whatever terrain comes your way – whether it's rocky mountain hillsides or uneven neighborhood sidewalks.


MADE WITH PREMIUM BUTYL RUBBER: Topping your air off before you ride out every morning? Couldn't be you! Made with premium butyl rubber, our tires stay inflated for longer to combat flats that ruin your joyrides. Plus, they're individually wrapped, so they won't get damaged from rattling around in your saddle bag before you need them!


HELPFUL TIRE-CHANGING VIDEO: Cluelessly changing a tire always ends in bouts of frustration. Get it right the first time with an easy-to-follow tire changing video that shows you exactly how it's done! Just visit the link on the packaging for an in-depth tutorial that guides you through the process and turns you into a tube-changing pro.